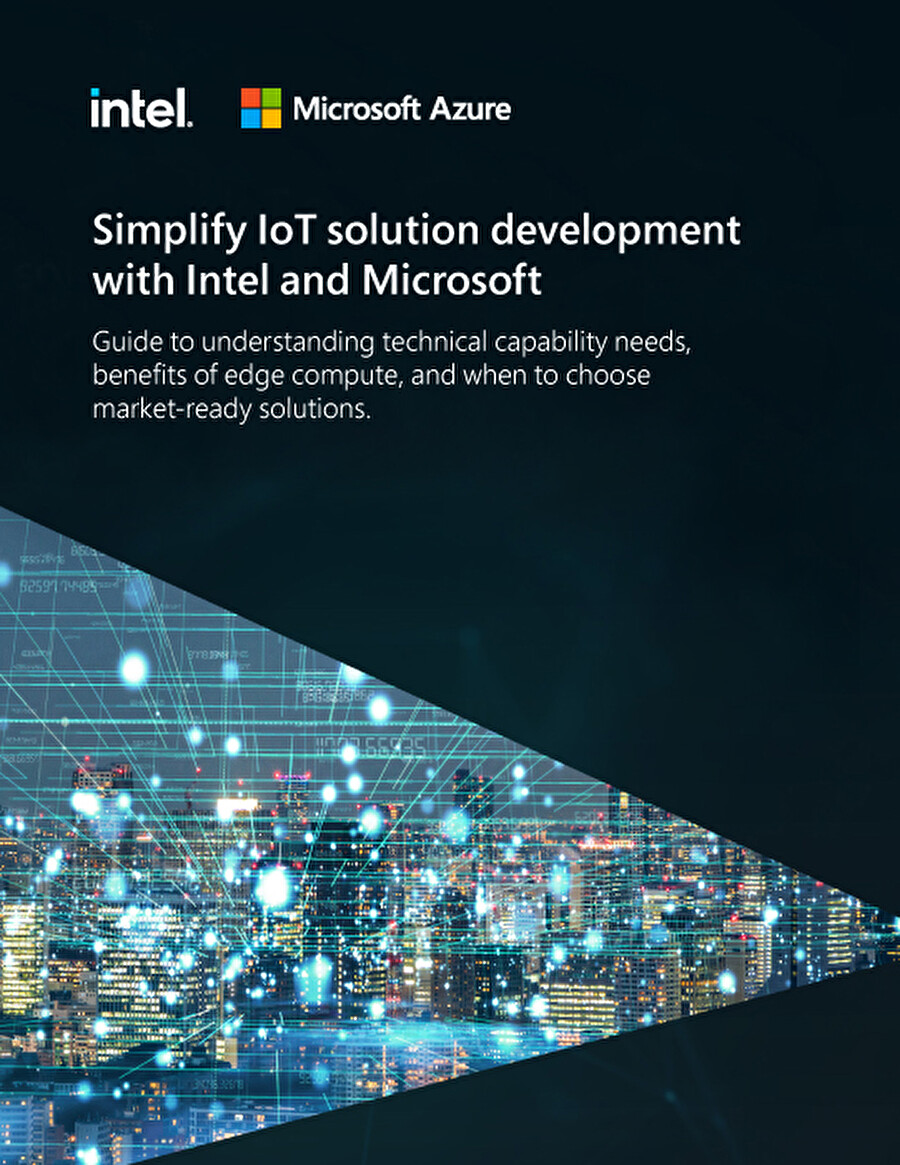 Enhance your business efficiency with the intelligent edge
As Internet of Things (IoT) and intelligent edge technology evolves, more businesses are adopting solutions that give them new insights, allow for remote monitoring of buildings and assets, increase productivity, and even create revenue streams.
The next step in many companies' technology journey is the transition from connected assets to connected environments. Discover how IoT solutions are enabling this through both edge computing and the intelligent cloud.
In this white paper, we dive into:
Using edge-to-cloud solutions for remote monitoring
Ready-made solutions for predictive maintenance
Read more in this white paper about:
How the four pillars of digital transformation can guide your IoT development conversations
Why emerging technologies like AI and edge compute are affecting business strategies and helping businesses realize more success
Six questions that can help speed up timelines for IoT implementation
How Intel, Microsoft, and their expanding ecosystem of partners can simplify IoT through market-ready solutions