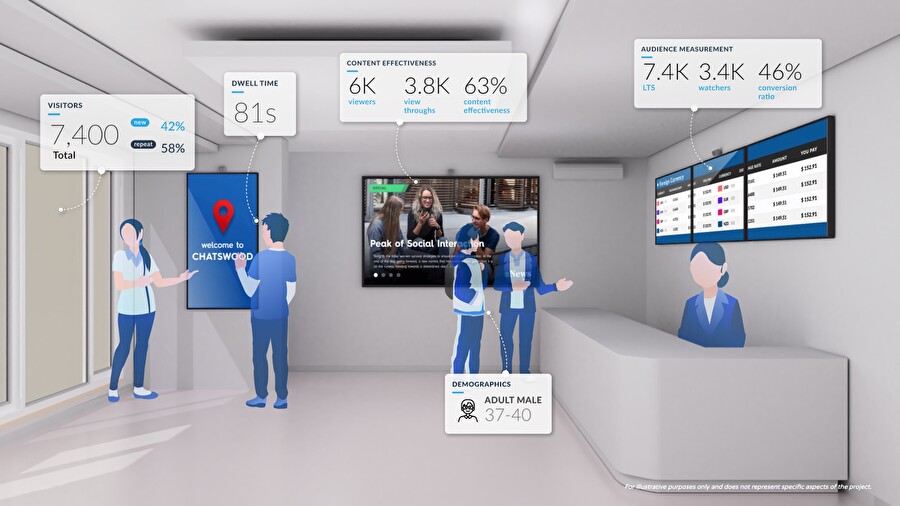 Deliver results faster with Viana™ vision analytics for physical spaces
Viana is a smart and simple vision analytics software that measures how people work, shop, learn and play in physical and digital spaces. It lets you tell meaningful data stories about your customers, and empowers your teams to make insightful and data-driven business decisions.
Our variety of ready-to-go modules allows you to configure your AI use case without needing a developer or data engineer. Our services include customized solutions for highly specialized use cases, underpinned by custom model training that delivers results in shorter time frames and lower costs than competitors.
Real-time insights
Viana brings you up-to-date information right on your screen as it is happening anytime, anywhere in your network
Anonymous vision analytics
At Viana we take privacy very seriously. In order to remove any personal identifiable live data our software actively blurs individuals faces and are turned into an anonymized 'token' — a randomized number in the system
AI, democratized
We really seek to democratize AI, make it easy to consume and be palatable for end users in all industry verticals, regardless of where they are in their AI journey.

Turn your data stories into actionable insights
Viana™ AI technology uses high-performance face mapping and detection that extracts and converts human data to metric data.