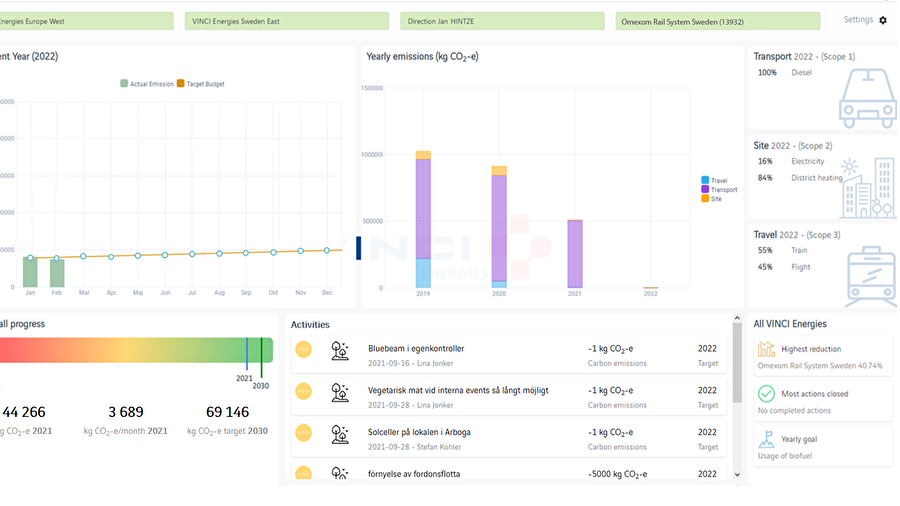 Real-time environmental ERP
GreenEdge is an environmental footprint reporting tool that helps to collect and visualize your company´s carbon footprint. Axians has focused on the addressing challenges such as decreasing the time it takes to gather emission data by automating the collection of data. Data can be automatically updated by either API or by connecting to existing sensors or adding clamp on sensors to your building. If you have an API or system that can send data we can collect it and transform it to carbon dioxide equivalents (CO2e).
Automated data collection
Having an "environmental ERP" delivering monthly reporting can't be achieved by manual reporting. More than the design of the dashboard, the real challenge is in the data collection, which should be automated, live, reliable and open to any sources.
Aggregated data
Measuring our global environmental impact requires to aggregate data coming from different sources which could be external partners (through API) or local sensors (through IoT solutions)​.
Environmental budget
The manager gets support to build her/his action plan for the environmental budget and to follow the progress of the actions along the year.

Reduce your carbon footprint
GreenEdge helps to collect and visualize your company´s carbon footprint.