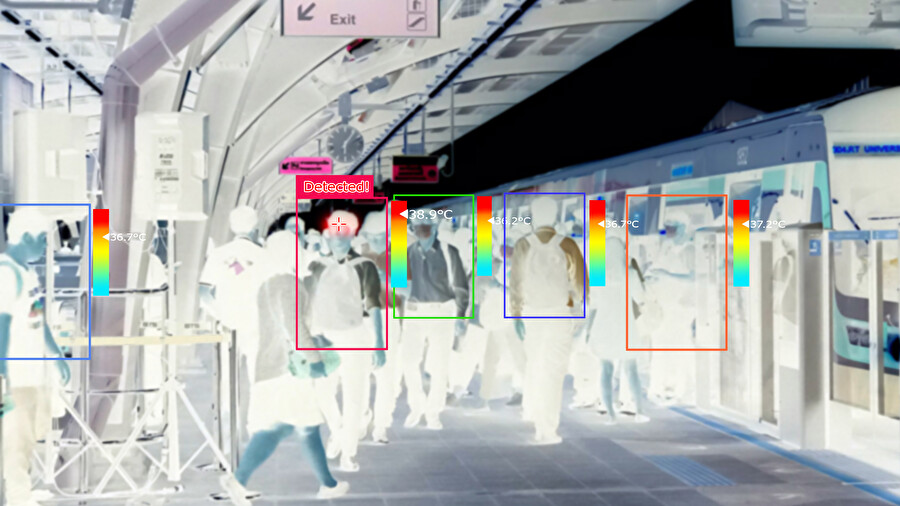 Detect fever in crowds
IQ-FeverCheck is an automated, cost-efficient system ​that remotely screens people for fever in vast, complex facilities. Useful in locations such as transportation ​hubs, warehouses, manufacturing facilities, and retail centers, iOmniscient-IQ-FeverCheck is an end-to-end package that incorporates ​advanced heat-sensing cameras, super edge computing devices powered by Intel, pre-loaded smart tracking software, and Azure cloud technology.
​
Reduce staff
Decrease screeners and medical staff.
Minimize risk
Remotely detect fevers in crowds
Operate at scale
Safeguard large, complex environments.

Start remote screening for your organization
Learn how iOmniscient can help get you started with solutions that fit your needs for safeguarding your spaces and staff.