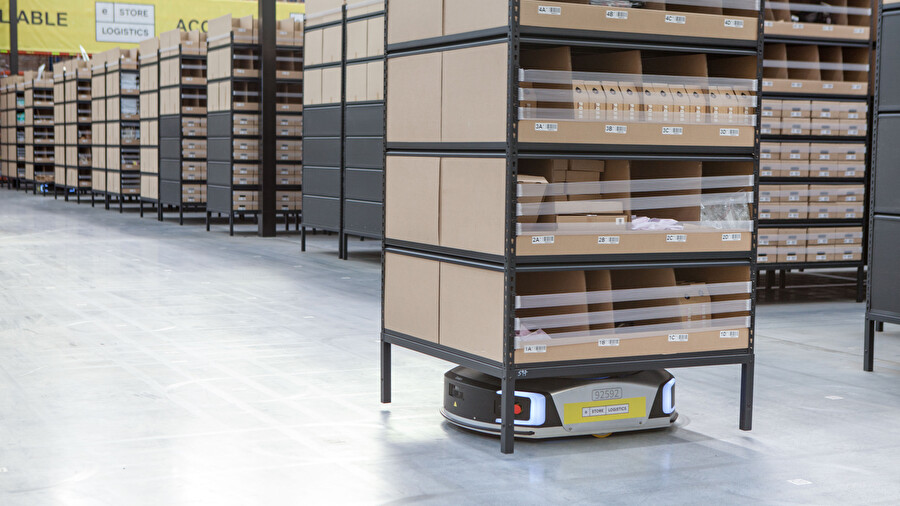 Comprehensive solutions for smart logistics
Geek+ currently has product lines covering picking, moving, sorting, smart forklift, and Smart Factory and Smart Warehouse for the warehousing and manufacturing sectors. These solutions address the entire supply chain process from production to consumer. Geek+ has accumulated a wealth of understanding of various industries such as e-commerce, retail, apparel, logistics, pharmaceutical, automotive and 3C manufacturing through successful deployments, and can thus integrate industry characteristics to bring real value to our customers.
Virtually unlimited scalability
You can employ thousands of concurrently operating robots that perform their tasks efficiently and accurately.
Multi-model planning
Support of robots with different navigation types, which are combined in the same system and work together across models.
Intelligent storage space management
Flexibly configurable for management in several dimensions, such as area and floors, according to operational requirements.
Highest efficiency through AI and data mining
Creating value through smart logistics.