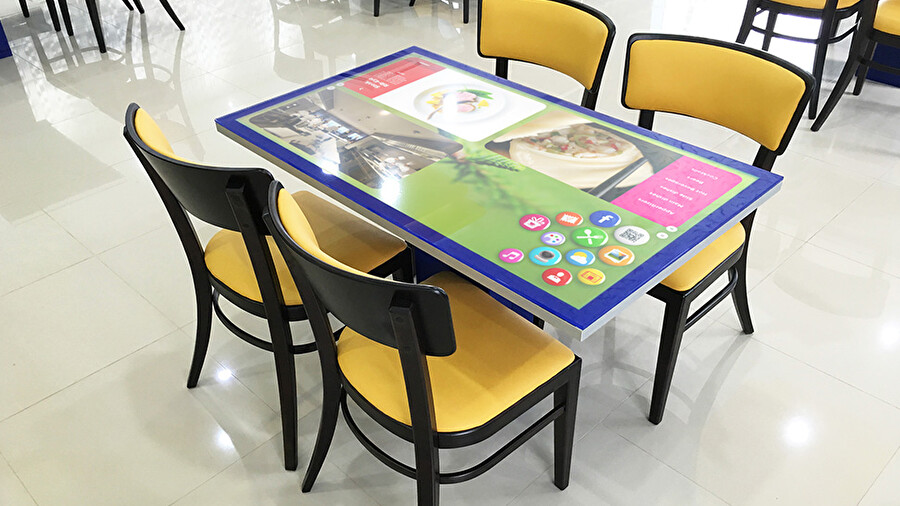 Revolutionary digital ordering
With a large number of new restaurants failing and ever-expanding competition among those in business, restaurants need a way to keep costs down and customer loyalty up. Intel-powered interactive restaurant technology (IRT) from Kodisoft enables revolutionary digital ordering, infotainment, and payment options in restaurants, without ever leaving the table. With IRT, a table is transformed into a touch and gesture-based informational experience, where customers can quickly browse interactive menus with photos and ingredients, place orders, play games and browse news while waiting, and submit payments. The solution simplifies and expedites the ordering and payment processes and allows restaurants to push timely promotional content based on available ingredients, on which customers can make instant decisions.
Increased sales
Internal reports show average sales increases of 32%, with additional new revenue streams available via on-table advertising.
Reduce costs
Interactive tables eliminate the need for printed menus and signage and additionally reduce kitchen food waste by offering timely offers on near-expiring or less popular dishes.
Better customer experience
Wait times are reduced and customers are presented with a more engaging, informative experience.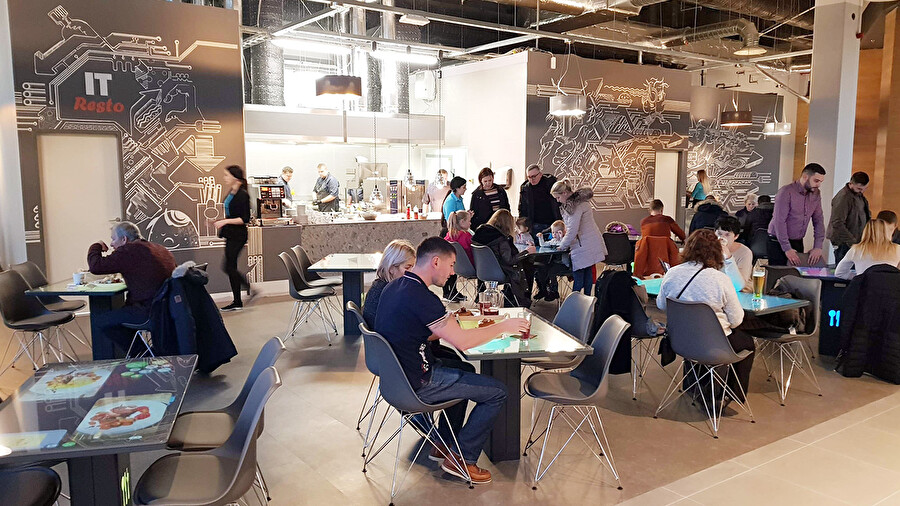 Address customer feedback in real-time
By connecting our Windows 10 IoT powered tables with Azure Machine Learning, we can suggest that restaurant owners adjust their menu based on real-time feedback from consumers. It usually takes at least a month to change a traditional menu, but with our system a customer can react and make changes immediately, and it's very effective. Analytics show that sales increase by 32 percent. The future of dining with Kodisoft
Revolutionary digital ordering, infotainment and payment for cafes with Interactive Restaurant Technology.